About Orleans Dermatology & Laser Therapies
Miriam Kravitz, DNP, FNP-BC - Doctor of Nursing Practice Family Nurse Practitioner - Board Certified Specializing in Dermatology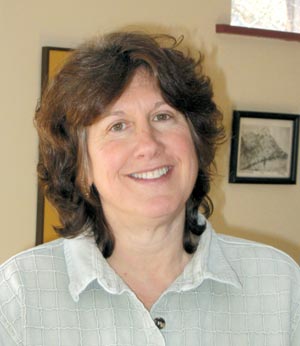 Dr. Kravitz has been caring for patients as a nurse for over 20 years. She practiced as a Board Certified Family Nurse Practitioner on Cape Cod after earning her Master's degree from Boston College. In 2006 she received hands-on specialty training through the Doctors Aesthetic Medicine Program, Alma Lasers, Cynosure Lasers, Candela Lasers, DUSA Pharma, Educational Dimensions, The Esthetic Skin Institute, Derma Genesis, and Obagi Medical Products.
In 2008 the University of South Florida (USF) opened the first nationally accredited dermatology residency doctoral program for nurse practitioners and Miriam applied. Her application was strongly supported by local Cape doctors, whose patients lacked dermatology services. In Tampa and at various dermatology clinical sites she spent three years completing a combined curriculum of USF's College of Nursing and College of Medicine. Clinical residency experiences included training at the Moffitt Cancer Center's Melanoma & Sarcoma Clinic, the Center for Dermatology and Skin Surgery, Morton Plant Hospital's Wound Care Center, and others. Dr. Kravitz received dermoscopy training through Arizona's Mayo Clinic in 2011 and in 2012 conducted dermatopathology research at Strata Pathology in Lexington, MA. She completed her Doctor of Nursing Practice Degree from USF in 2012 and has returned home to offer accessible dermatology services to area residents.
Dr. Kravitz is a former board director for the National Academy of Dermatology Nurse Practitioners and is a member of the Editorial Board for The Journal for Nurse Practitioners for which she has written several dermatology articles.
---
Steven A. Franks, MD - Dermatologist - Board Certified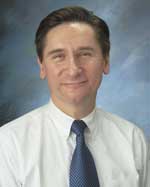 Dr. Steven Franks comes to Orleans Dermatology and Laser Therapies with a very full and exceptional career in Dermatology. He is a Massachusetts native who graduated from the University of Massachusetts, Amherst prior to receiving his medical degree from Tufts University School of Medicine. Steven Franks, MD This was followed by a medical internship at St. Elizabeth's Hospital in Brighton. After serving as a Captain and General Medical Officer in the U.S. Army, where he was active duty in Vietnam and Boston, he completed a residency in Dermatology at the State University of Buffalo.
Prior to joining Orleans Dermatology and Laser Therapies, Dr. Franks practiced dermatology in Concord, Westford, Marlborough, Westborough, Leominster and Worcester, where he was also Chief of Dermatology at Memorial Hospital. He continues to give lectures to hospital staff and physicians. Dr. Franks lectures various professional groups on skin care and skin cancer awareness.
Dr. Franks has been published in medical journals and is certified by the American Board of Dermatology in Dermatology Archives of Dermatology and provided a chapter to Decker's Introduction to Clinical Medicine. He also served as Editor of the Massachusetts Academy of Dermatology Newsletter for five years.