Rashes & Other Skin Diseases
The general term "rash" is used to describe a broad range of conditions.
Some may be caused by contact with allergens: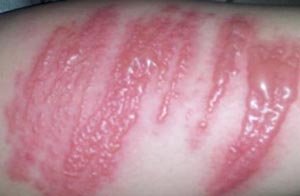 Or reactions to medications:
Or systemic illness: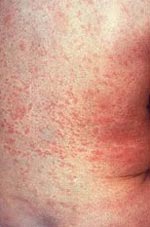 Or a diverse number of other causes...
Please notify your primary care provider if you are experiencing any new rash. If specialist evaluation, biopsies and treatment are required, we welcome you.